"My philosophy stems from a simple approach, using superb ingredients, and never masking flavors or overcomplicating preparations."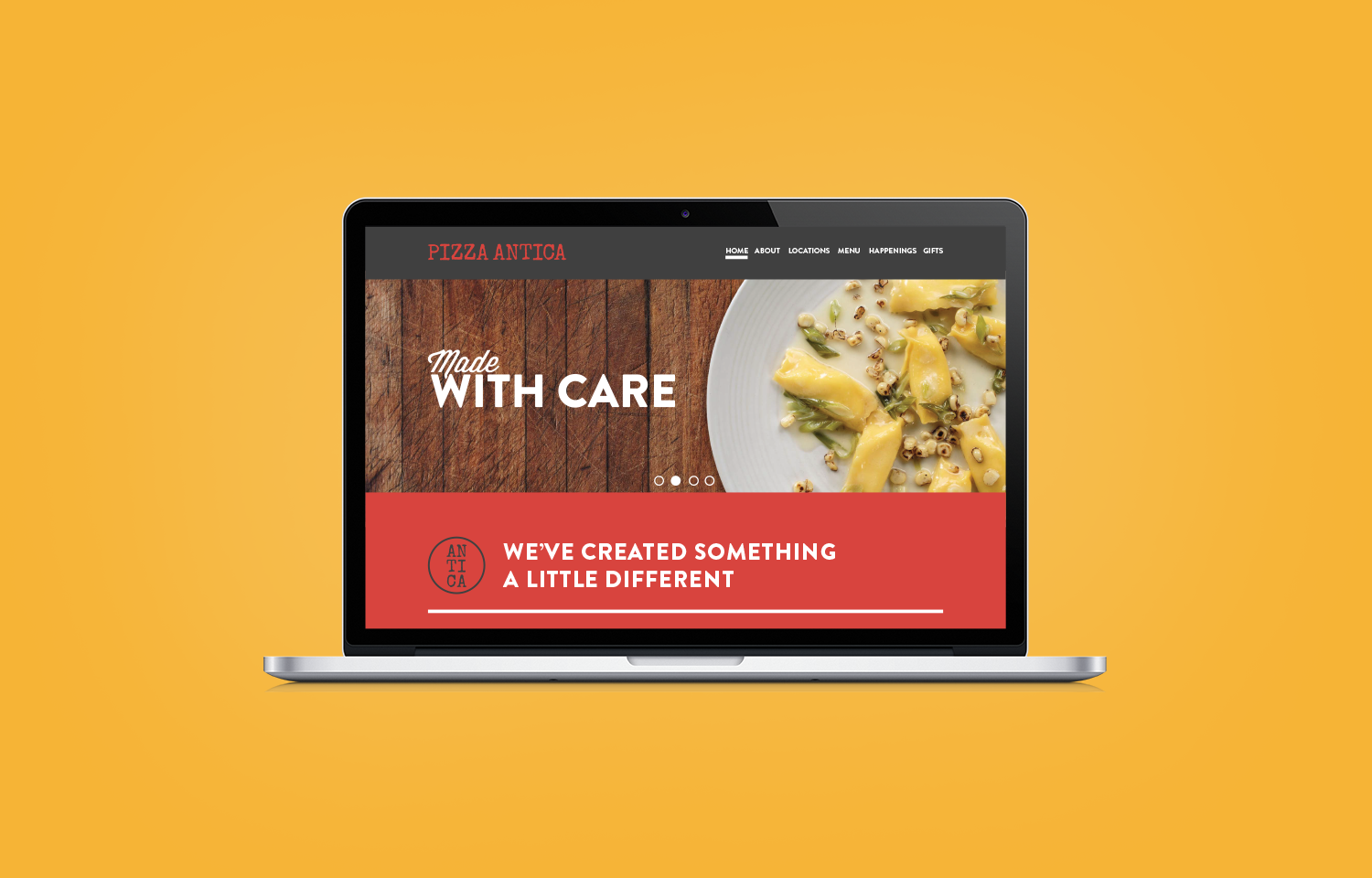 PIZZA ANTICA
Objective: To create a clean and modern website that encapsulates and delivers the restaurants ideals and sense of environment to the customer.
Product: Chef Bradley takes his food very seriously from source to presentation, and we created a website that highlights his story. The homepage uses large imagery to entice the viewer (make them hungry), and then highlights various individual ingredients and their origins. This opens many creative opportunities for the future… features on recipes, culinary trips and anything else Pizza Antica can dream up.
Components: custom photo shoot, user experience design, logo tweaking, art direction
Role:
Lead Designer
Art Director

Created With:
Verna Bhargava, Creative Director
Kelly Green, Designer
Heidi Meredith, Designer